In my early and mid-twenties I had long-since-shattered illusions of making a living writing about music. I made badly written, rarely updated and poorly designed webzines named after Screeching Weasel songs (in hindsight, yikes) that eventually just became podcast feeds. I had some ideas but lacked direction, and to be sure, my motivations were mostly selfish. I moved frantically from thing to thing hoping something would stick and bailed when it immediately didn't, an unfortunate trait that followed me into my thirties. I am a Sagittarius after all. I was just positive that people just had to know what my opinions were on punk music. I had a few creative successes over the years, but nothing that was remotely financially stable, which was what always caused me to quit and go back to bartending or marketing when the going got tough.
At that old childhood house in 2000 I was looking for more music to steal, likely Asked Jeeves about punk rock and found a website called punkmusic.com. The site had a blogroll and on it was another site, punknews.org. Probably I only clicked it on the account of the .org and how weird I thought it was. But I became enamored with it very quickly: at that point it was really just one guy, Aubin, posting news submitted by readers and riffing on it in a funny-but-also-Canadian-nice way. Every news item had a fake "department" attached to it. There was a poll about "major label punks" on the frontpage. It was so corny. I loved it. Aubin felt like my best friend delivering this news directly to me, and all these people who were submitting news felt like my future best friends. I devoured the coverage, clicking on every interesting-sounding link I could. Mostly I found the site useful—this was pre-smartphone, pre-social media, and the 'Org was how I found out if a band I liked had a new album coming out or was touring to central Florida or how I would discovering new bands through the site's record reviews. Punknews was my Bible. I very, very badly wanted to write for it but I wasn't good enough. I continued to read for years, became a semi-regular commenter and eventually worked up enough courage to submit a review for an EP by a band called The Stickup, which was heavily edited before posting but still, it had my name on it. I honestly don't think I've ever felt more legitimate or elated since. From there I continued submitting reviews and to my surprise, most of them were getting posted. In 2008 reviews editor Brian Shultz emailed me to ask if I'd be interested in being a staff reviewer. A year later I was a news editor and more-or-less the "voice" of the site because I worked nights and spent my entire days looking for news to write and post. I hosted most initial episode of the Punknews podcast. I was relentless. I treated it like a full-time job. My motivations, still, were selfish. After a stint at AltPress in 2011-12 I returned as an editor to Punknews, staying on until the end of 2013. I'd agreed to become the site's reviews editor which unfortunately burned me out far quicker than I'd anticipated. I started to resent having to take these poorly-written reviews and shape them into something coherent. It was a lot of work on top of my real full-time job, and I was just ready to do something else. So I quit.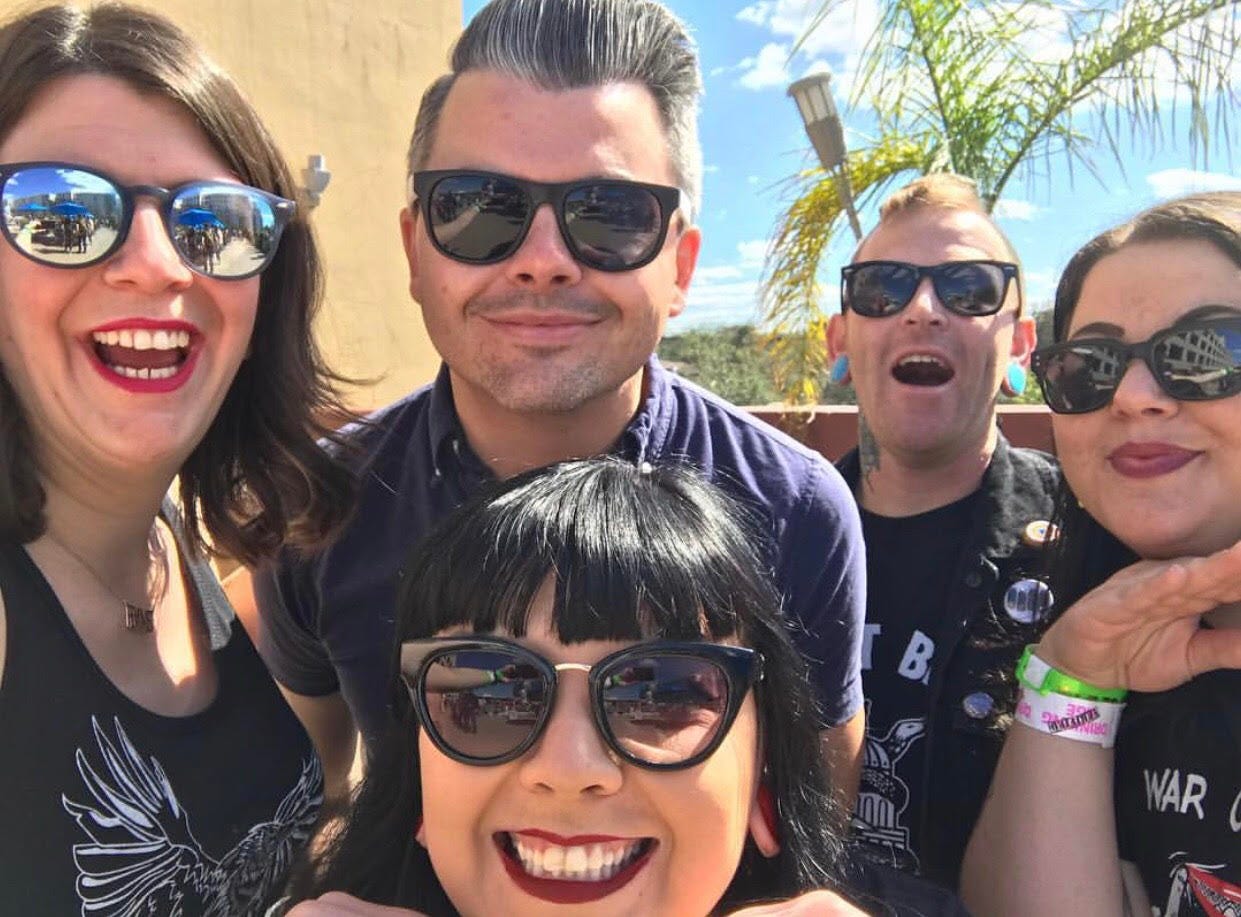 As I careen into my mid-thirties, I look back on that time now more fondly than I think I did when it was happening. It absolutely shaped the person I am today, it made me care about stuff, and, most importantly of all I would realize, I made lifelong friends in the Punknews community, both from the staff and its readers, along the way. People I love dearly. Brittany Strummer was one of those people. Brittany died this week. There are a million things I could say about her, many of which so many other friends in our little community are saying. She was infectiously gregarious, enthusiastic and wild, full of light. I never saw her without a smile on her face. She loved—LOVED—punk music. In a community where it sometimes seemed like a race to the bottom of a bad joke, there wasn't a jaded bone in her body. She worshiped the Clash, obviously. She loved Brendan Kelly and the Lawrence Arms. She adored all of Jason Shevchuk's bands—when the Former Member record surprise dropped last year she was the first person I thought of, and I made sure she knew it existed. She loved Cobra Skulls. She loved Bomb The Music Industry! and Jeff Rosenstock. She loved The Lion King more than any adult I've ever known. We first met at Fest 10, when Punknews rolled deep and most of the staff attended, which was great, but what I keep going back to is Fest 16, which was the last Fest she attended. We spent so much time together that weekend, more than we ever had. She was thrilled to be there. She took her fidget spinner everywhere. We drank and laughed with my family. We screamed along to Against Me! I can't stop thinking about that weekend and how much fun it was.
She revered Laura Jane Grace and Against Me! and got to go on tour with Typesetter, who were opening for AM!, last summer. That was the last time I saw her. Megan and I went to Ortlieb's where Typesetter were playing on an off-day from the tour and she was just as bubbly and outgoing and delightful as ever. It was August 4—her birthday. She was so happy being on the road with her friends, getting to watch one of her favorite bands play every single night. I loved her like a sister and she adorably referred to me as her big brother, even listing me as her brother on her Facebook profile. Everyone loved her. I hope she knew that we all loved her. I tried to tell her every time we spoke, but, living thousands of miles apart, our conversations became less frequent after I left Punknews. I hate how "busy" we keep ourselves without checking in on our loved ones. I hate how the internet and social media seems to make obligations like that more of a passing thing and less mandatory. What's the point of all of this if we can't share it with the people who mean the most to us. The world is such a cold, unforgiving, terrifying place, we must hold onto the ones we love because our lives do depend on it.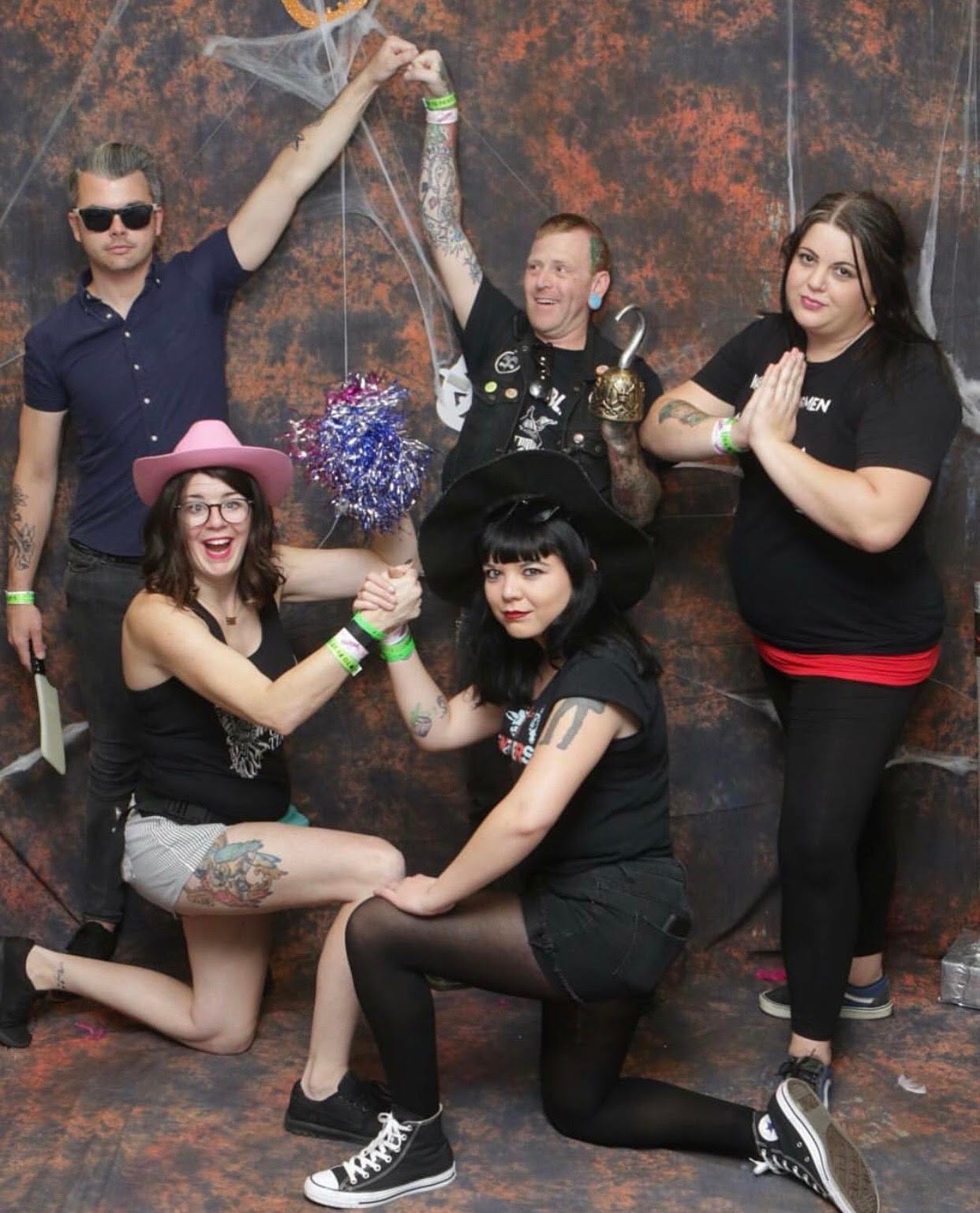 The last time we texted was in February. I let her know that I loved her. She said that things were rough. I told her, as I often did, that I was here for her. That was the extent of our conversation. In the past I'd talked her through really terrible situations. I worried about her a lot. It's a cliche to say I wish I could've done more, been there more, but it's hard not to think that today.
Brittany had a hard life. She wasn't shy about it. She was so strong, so resilient, every time there was a bump in her journey I knew she would bounce out of it, laughing and smiling the whole way. But this time she didn't and I just keep thinking about how unfair that is. How unfair it is that such a good person with pure intentions can have such a difficult life. How wrong it seems that she's gone and so many terrible people who couldn't care less about anyone except themselves seem to just coast through life, never worrying, never wanting for anything. How bad luck and circumstance can just weigh on a person until the weight is too much to bear. She deserved better. While she was here, she found solace in punk rock, in pushing herself to the front of every show, it gave her life the same way it gives a lot of us life. May we never take it for granted, this community of weirdos. The Fest announced their lineup today and it's great but it's hard for me to even get excited about it knowing there's no chance she'll be there, White Claw in hand, hopping into our photobooth photos, wearing a neon rainbow of wristbands, spinning a fidget spinner and laughing the whole way. I love you Brittany. I hope you have found peace.